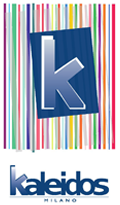 KALEIDOS MILANO – DEVOTION TO COLOURS
The 'Devotion to Colours' brand in the Kaleidos Collection aptly summaries all that the collection aims to achieve, and that is to bring a sense of fun and joy to the customer's kitchen and table.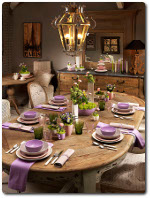 Products are practical and interchangeable, uniquely versatile, and come in a wide range of bright and cheerful colours making them the perfect choice for modern-day living.
Kaleidos was created and launched in late 2010 by the company and brand owner ALLREDS Srl and immediately became a success.
Particular attention is given to enlisting the know-how of design, sales and marketing professionals and to working with them to ensure products stay ahead of the latest in market trends.
The resulting Kaleidos Collection offers its customers a vast array of environmentally-friendly items, in a large choice of modern colours, and is especially prized for a product versatility that is quite unique: glasses can be used as small lanterns, salad bowls can be turned into interesting table center pieces, kitchen jars become beautiful candle holders.....
Kaleidos: Devotion to Colours, a kitchen- and tableware collection specifically created to be practical, yet imaginative...and lots of fun.
.